Chianti Colli Fiorentini wine and extra virgin olive oil
La Querce farm
---
The estate is located on the Chianti Florence hill that faces Impruneta at the heart of the Chianti Colli Fiorentini production area. In its 42 hectares of extension we grow vineyards and olive trees from which we get the main products of our farm: grapes and olives.

The land is cultivated according to both tradition and innovation, limiting chemical interventions in order to reach the balance between soil and plants.

As a result we obtain high quality products.

The soil in our chianti hills tend to be clayey, this allows to always have a water reserve at our disposal that plants can use in harsh moments.

Most fields face south in a wide valley; this helps to obtain sun exposure and light breeze during the harvest.
La Querce is located on the beautiful hill overlooking Impruneta in the heart of the Chianti hills. La Querce is a certified organic farm with a particular attention to the quality of productions and environmental issues.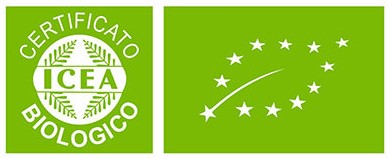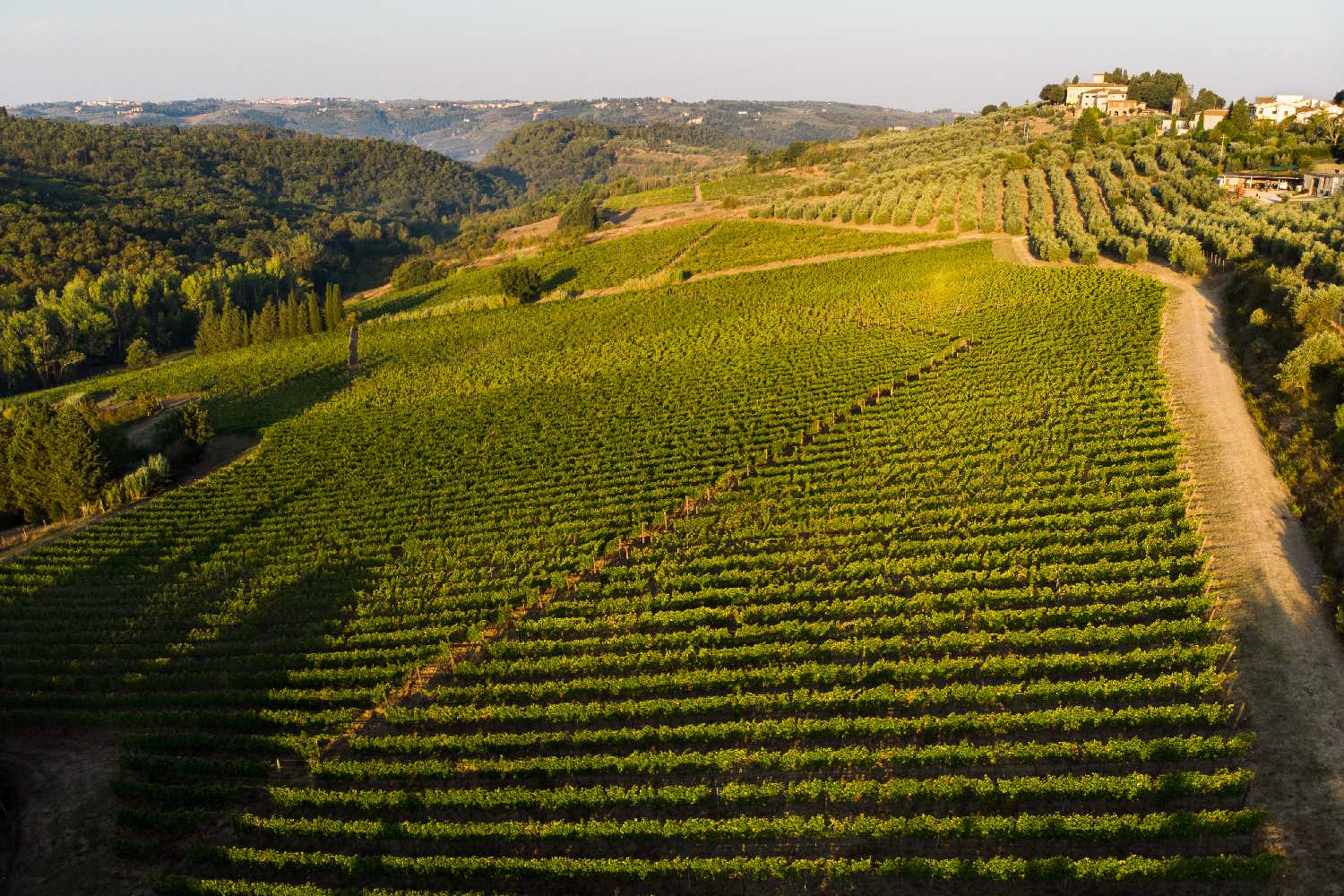 Vineyards
---
Our vineyards cover an extension of about 8 hectares, they face south in a wide valley. They have all been planted both with traditional grapes of this area Sangiovese, Canaiolo and Colorino, and with grapes Merlot, all of them are grown with spur cordon. A vineyard of 2 hectares has been replanted in 1999 with a density of 3500 plants/hectare, a second vineyard of 3 hectares has been replanted in 2003 with a density of 5200 plants/hectare, while other 3 hectares have been planted in 2010 with a density of 4800 plants/hectare.
Each plant produces about 1,2 kg of grapes.
Olive Groves
---
12 hectares of our land is covered by olive trees (about 2600 plants) all cultivated according to tradition; they produce an average of 12 kg of olives per plant.
Most of the olive trees are more than 100 years old.
In 1990, it was planted an olive grove facing south of about 500 plants.
The different varieties are: Frantoio, Moraiolo, Leccino, Pendolino, Madonna dell'Impruneta, Americano and other varieties in small quantities.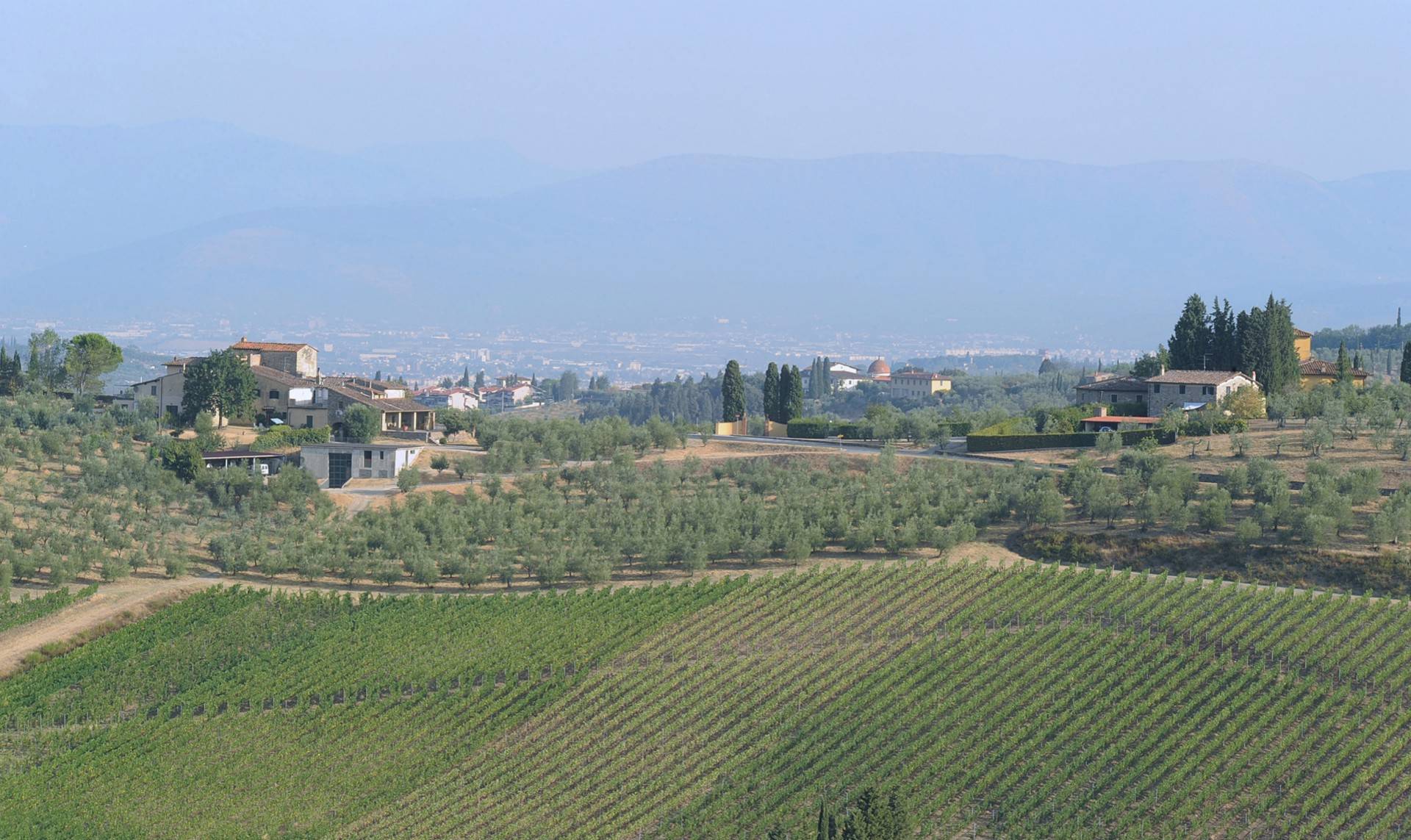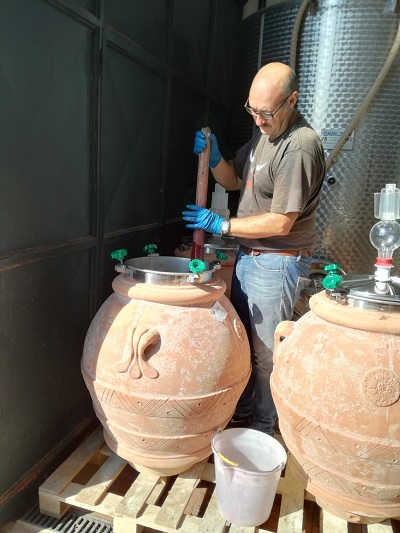 Wine Cellar
---
We own two cellars.

The "wine-making" cellar is made of 160sqm, where there are the inox steel tanks.

In this cellar it takes place the fermentation process at a controlled temperature.

There is also a room situated mostly underground and maintained at an appropriate temperature, where we keep our bottles for the last refinement process.

Under the villa we find the aging-cellar with the barriques, a small historical cellar and a tasting hall